As many of my followers and friends know, I love the Bravo TV show
Flipping Out
It just gets my creative side all up in a tizzy, and it rejuvenates my design senses while honestly making me laugh my face off!!!
And it never fails, you will see at least once, the main character, Jeff Lewis flip out on somebody. Now, my friend, let me just say it's not your normal flip out. Often, when I am upset I refer to myself as "about to have a Jeff Lewis flip out moment" so, it kind of sets the standard of major flipping out!
A lot of times, people ask me if this show is realistic, and I quickly respond YES! So here my friends, is a little truth, to the reality of working in the interior design field, and why Jeff Lewis flips out as he does.
1.
We (as in Interior Designers) are not at all Fairy Godmothers...
We would love nothing more than to have a shiny little wand to wave around and make stuff happily appear, but lets face it, it's just not real.
2.
Yes, we get to play with beautiful fabrics, wallpapers, paint colors and all kinds of textiles, but that is not our complete job. In addition, there is a lot of knowledge that goes into picking out those perfect fabrics for that perfect function in your space. So while, you may think that picking that amazing fabric for your style is like an easy trip to Joanne Fabrics, I'm terribly sorry to inform you, but you are wrong. Sometimes it takes hours to find the perfect match for you, then you have to approve it!
Fabrics, fabrics, fabrics and more fabrics. Good thing I am educated and now what will last in the way you live in your space!
Image via: Lisa Gilmore Design Instagram
3.
So number 2 leads us to number 3. While we get to present you the fun part, we have to go back and coordinate with subcontractors to get something re-upholstered, re-styled, built or sewn. Then we have to create purchase orders, cut checks and check up on status' of orders, the list goes on and on, it's a lot of paper work, in addition to the fun pretty stuff!
4. Here's the best one, an Interior Designer's design is only as good as the workroom/contractor hired provides. We can do our best to make sure every right path is taken to give you the most amazing space you have dreamed of. The fact of the matter is, we are project managers of tons of people. And they are only that people. Unfortunately, everyone's work ethic may not be up to par with ours, or they may flake. The only thing we can do is come up with a design, a plan of action and the best way for it to be successful for you. However, I wish I could employ an army of Droids to get every job done, but sadly only George Lucas has been successful with the Droid.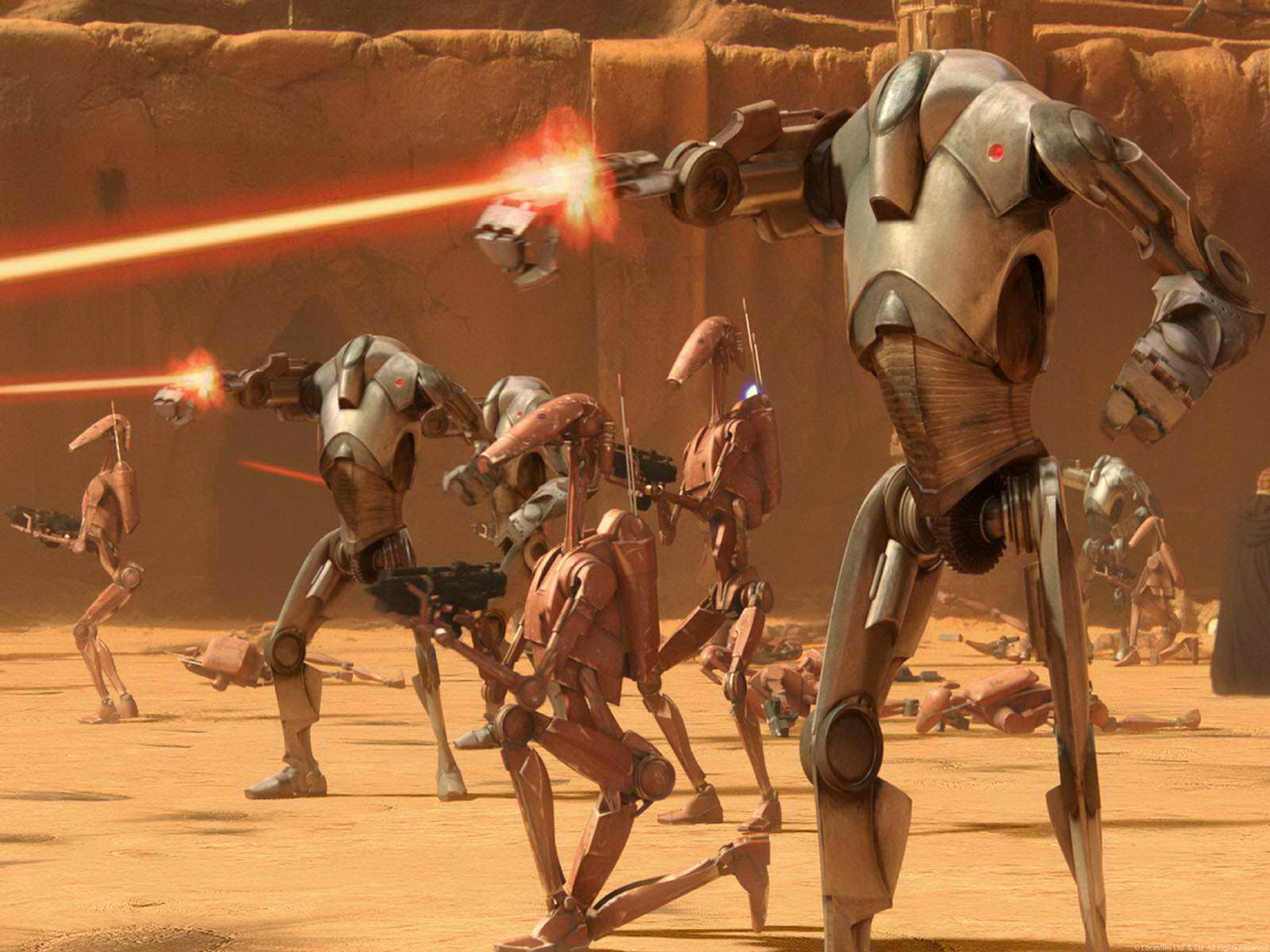 5. Now, finally when all the behind the scenes and on site work is complete, hopefully this is the best part, the completed project! It's a lot of work, but in my opinion is totally worth it. Patience is a big part of the plan and keeping your eye on the prize. Things may be on backorder, get shipped in broken or the wrong size, a contractor my flake, or maybe a color on the wall just doesn't look how you thought it would. Rest assured it will all be okay. In the end you will have an amazing space designed to fit you, your family and lifestyle.
So please, when working with your designer, remember, things may not go as planned. There might be a few road bumps, but they only want the best for you and for you to love the outcome and their design. Designers are just people too, with families, friends and hobbies as well.
I promise, we aren't bad witches in the situation, and we realize too, that it would just be much easier with a magic wand.
So yes, the answer to your question, if Flipping Out is a realistic show or not. There are a lot of factors, a lot of stress, a lot of emotion and a lot of talent that goes into design. When people stand in the way of a beautiful finished product, that could lead anyone to flip out!